Order Online
All our logs are suitable for Woodburners, Open Fires, Stoves, pizza ovens, chimineas, fire pits and barbeques. If it's made for fire, it's made for our logs.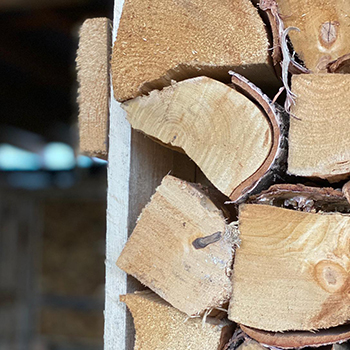 Birch
The most consistent hardwood around. Burning hotter than any other wood, making it a firm Ludlow Firewood favourite.
birch / oak mix
Combining Birch's high heat output with the slow burning density of Oak results in the perfect combination of a long, hot, slow burning fire.

Eco Friendly
Our logs are sourced from sustainable forests

FREE DELIVERY
Includes delivery within 10 miles of our yard at SY8 4AW

HIGH QUALITY
We pride ourselves on the quality of our logs